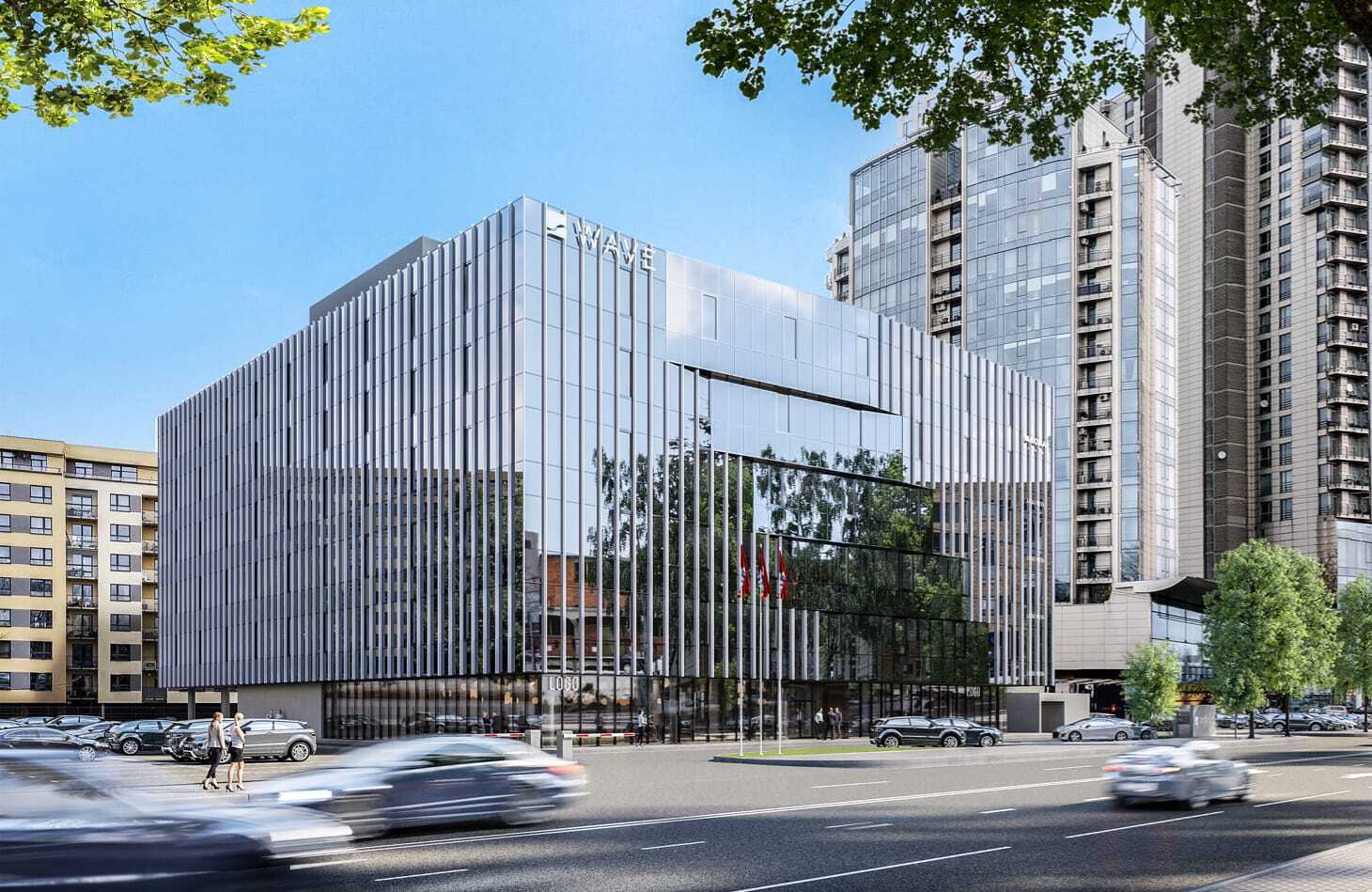 'Galio Group' and 'Delano' – one of the largest catering chains in Lithuania signed the agreement on lease of premises in the business centre 'WAVE' in Vilnius, Savanorių pr. 5 – the café 'Caif Cafe' of 'Delano' chain will be set up here. 
'Delano' chain operates over 60 catering establishments in Lithuania including cafes 'Caif Cafe',  restaurants 'Can Can pizza', self-service restaurants 'Delano' and self-service dining restaurants '12'.
The new 'Caif Cafe' will settle on the first floor of the office building, near the dining restaurant 'iLunch' and Swedbank branch.
Construction of the office building 'WAVE' is approaching the end – the business centre will open the doors in September.
Six-storey and 9 700 m2 floor area business centre is the energy efficiency Class A building producing part of the energy itself – solar batteries installed on the roof of the business centre will generate up to 10% of the annual electricity demand of the business centre.
The two-level underground car park will offer 16 points for charging of electromobiles, a bicycle parking facility, changing rooms and shower facilities for those who prefer going to work by bikes. The office building 'WAVE' is constructed in line with the international standard of sustainable buildings BREEAM and is eligible to the issue of the certificate 'Very Good'.