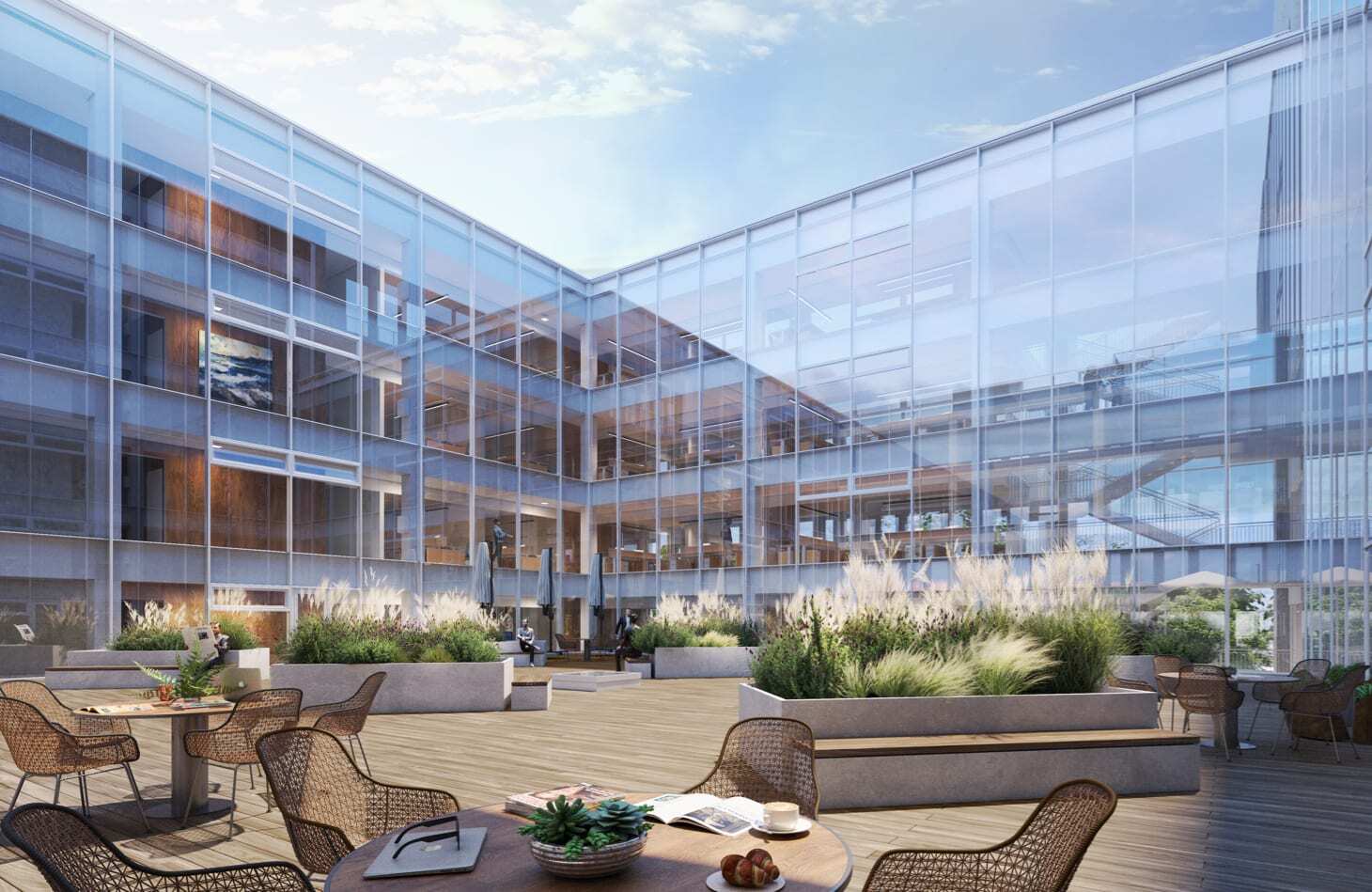 The construction company Conresta and the real estate developer Galio Group signed the general construction contract of the value of EUR 23 million. According to this contract, Conresta will carry out construction operations of the business centre 'Freedom 36' being developed in Vilnius.
The business centre 'Freedom 36', which is being developed in Laisvės Avenue, in Vilnius, will offer modern office premises of 14 000 m2 to the market. This building will be of energy Class A+ and solar batteries installed on its roof will produce about 10% of the annual electricity demand of the business centre. The underground car park will provide 370 places for cars, points for charging of electromobiles, a bicycle parking facility, shower facilities and changing rooms for bicyclists.
The business centre 'Freedom 36' is being constructed in line with the international standard of sustainable buildings BREEAM and is eligible to the issue of BREEAM 'New Construction Very Good' certificate.
'We selected Conresta as the general contractor owing to the experience of this company in implementing real estate projects of different scale, purpose and complexity. Besides, Conresta is a financially strong company focusing on the implementation of innovations and optimisation of construction processes. For us, this matters very much, because the business centre is being developed according to BREEAM high sustainability standards and we need to be sure that the construction company is capable of performing in line with such standards', – says Aurimas Martinkėnas, the Commercial Projects Director of Galio Group.
Conresta is one of the largest construction companies in Lithuania. The previous year's turnover of the company reached EUR 70 million, the company has been developing its activities in foreign markets – last year, Conresta implemented projects in Scandinavian countries and in the Caribbean.
'We keep investing in modern construction techniques and most advantageous building processes. For the Lithuanian market we are an innovative general contractor offering modern quality and techniques and we are pleased that developers appreciate our capabilities. Our aim is to work with those developers who focus on high quality and sustainability, because in such projects we generate the greatest value and develop ourselves', – says Lukas Laukaitis, the Director of Conresta.
Completion of construction of the business centre 'Freedom 36' is expected in the third quarter of the next year and total investments in the project will reach almost EUR 30 million.