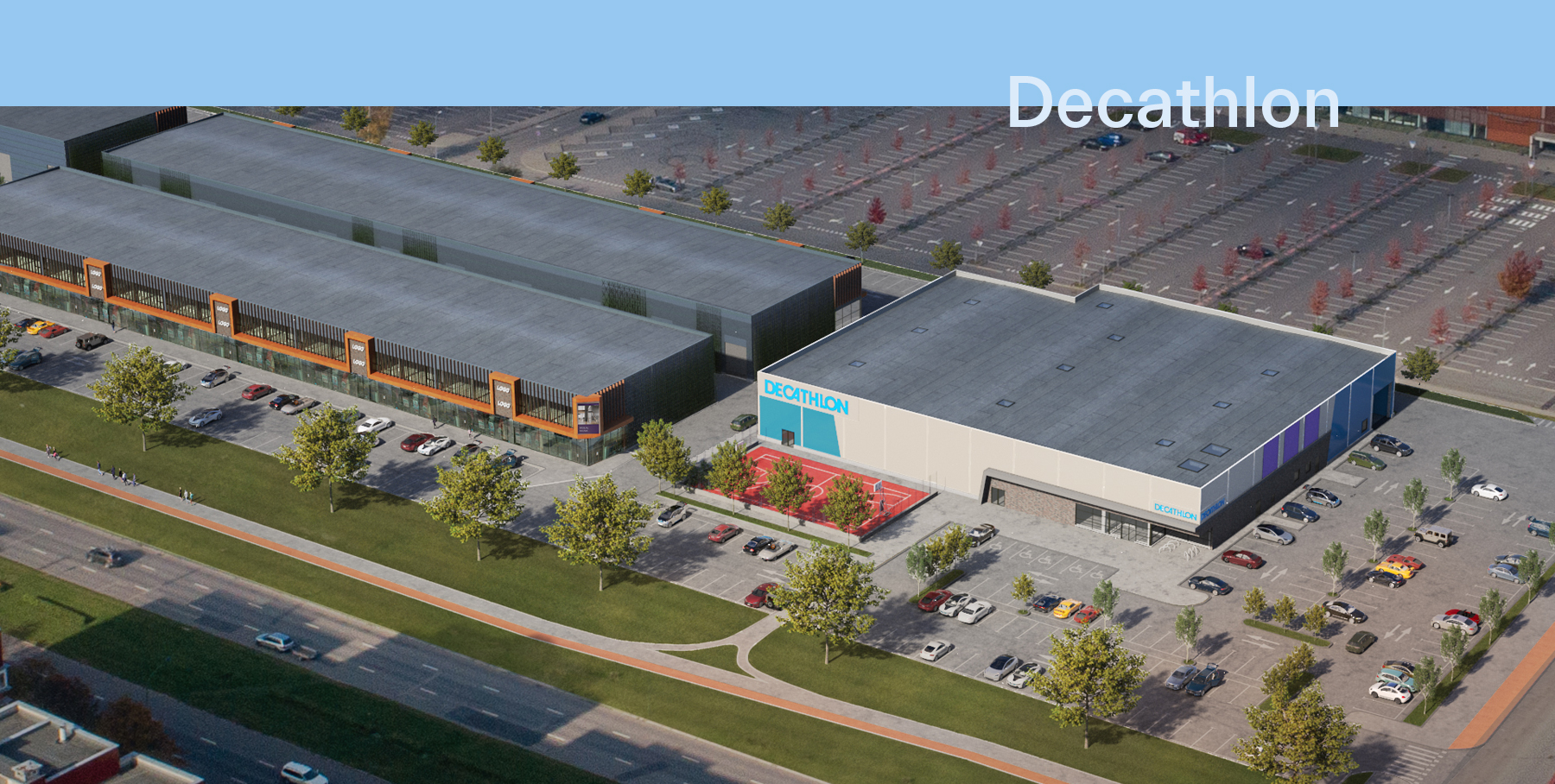 We launched the construction of the Decathlon store in Klaipėda, which will be completed in the second quarter of next year.
The French sports goods chain Decathlon signed an agreement on the construction of a store in Klaipėda with Galio Group at the end of last year. The store that is being built at 26A Baltijos pr. will be a little over 2.8 thousand sq. m in size, with a Class A+ energy efficiency.
"The store under construction in Klaipėda will be one of the most exclusive in the Decathlon network. The finish of the building will have clinker elements so that the store is harmonious and matches the typical colours and aesthetics of Klaipėda City. At the request of the Klaipėda City Municipality, Decathlon made a rare exception in this regard, as its stores are normally built following a strictly unified network standard," said Aurimas Martinkėnas, Director of Commercial Projects at Galio Group Real Estate.
The Decathlon store design includes a spacious parking lot and a basketball court open to the public.
The construction of the store will be implemented by the Baltijos Pašvaistė construction company, and the work is expected to be completed in the second quarter of 2022. Galio Group's investment in this project amounts to €5.85 million, including VAT.
On the site at 26A Baltijos pr., Galio Group is developing another project next to the Decathlon store – a stock-office commercial building complex called STOCK-O. This project is a new concept in Lithuania, where a complex of multifunctional commercial buildings will allow small and medium-sized enterprises to combine their office space with storage, trade, or production premises.
The STOCK-O complex will consist of over 30 property units connected in three Class A++ energy efficient commercial buildings. The total area of the STOCK-O complex is about 9,000 sq. m, and the construction of this project is scheduled to begin in the autumn of this year. It will be developed in several stages, with the construction of the first stage planned to be completed by the end of 2022.