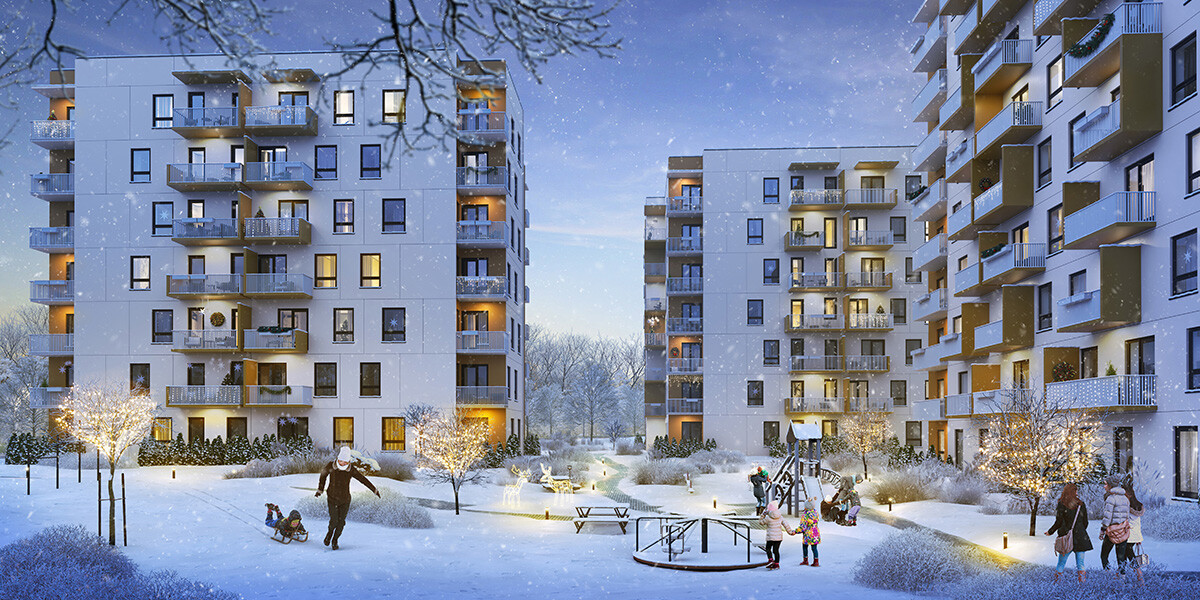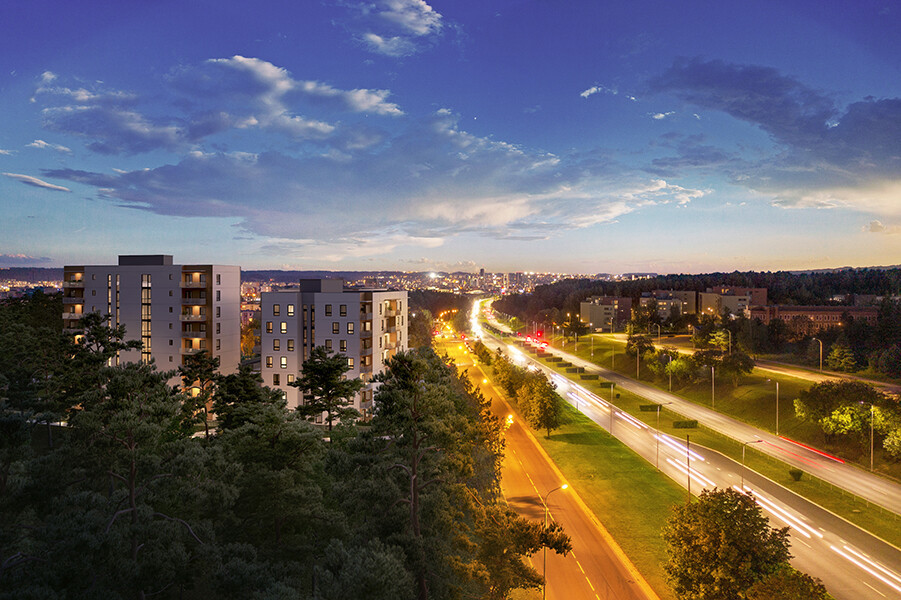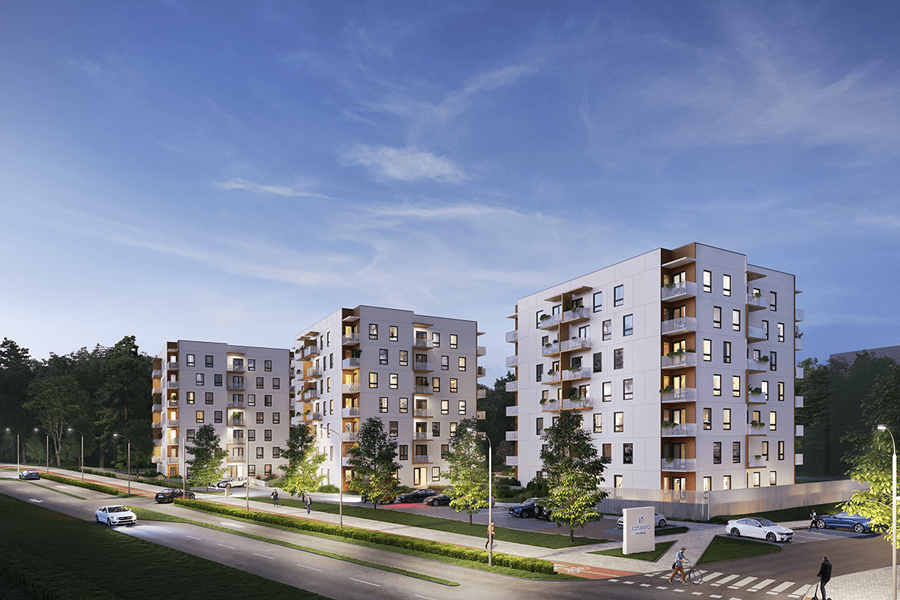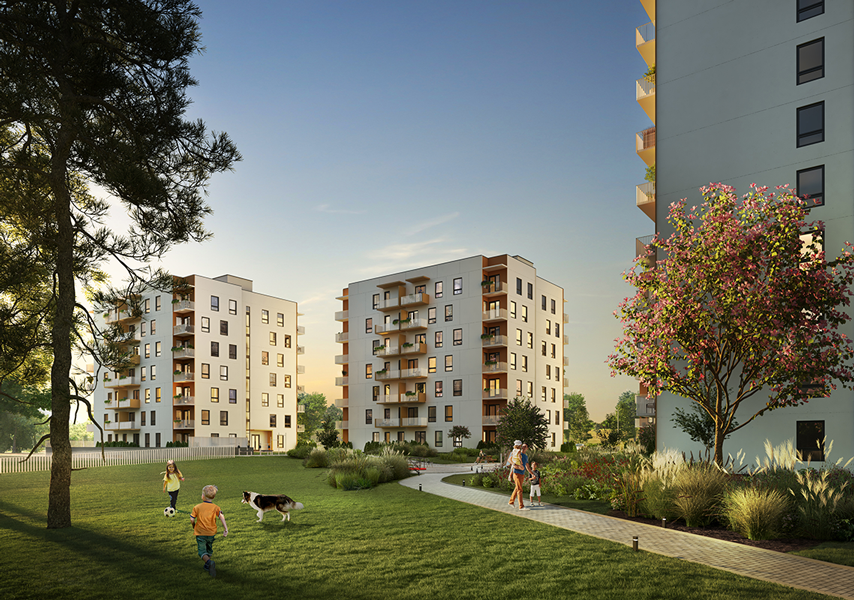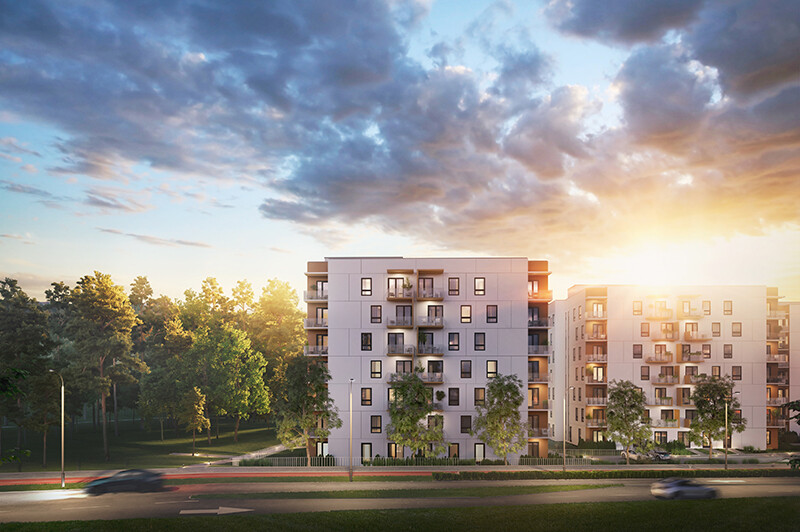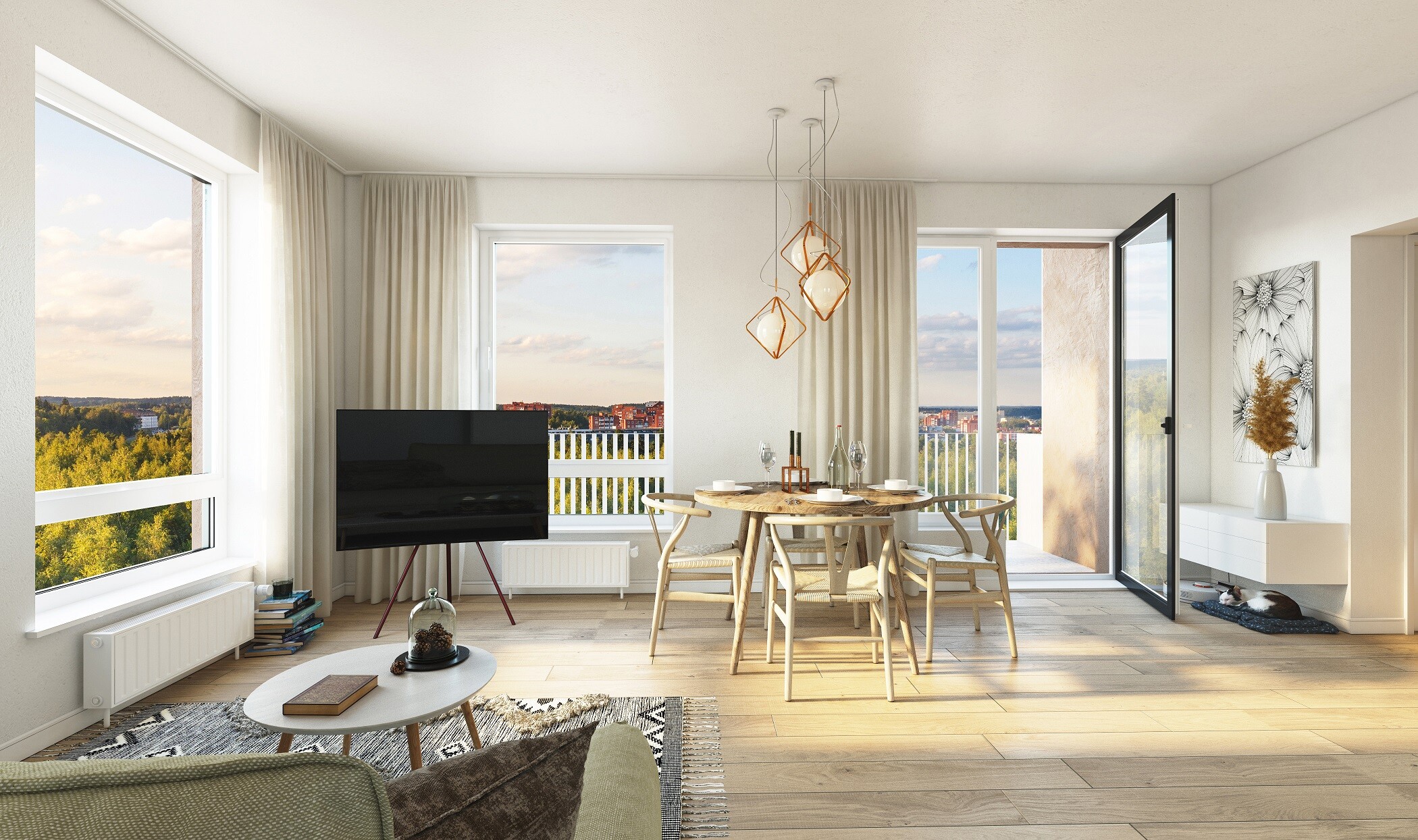 The real estate developer Galio Group obtained the construction permit for the part of the residential project 'Jomanto parkas' in Vilnius Baltupiai District and launched the first stage of construction operations. A total of 236 apartments will be erected under this project with investments totalling EUR 16.5 million.
'We obtained the construction permit for construction of four multi-apartment buildings. Their design and coordination procedures were started about a year ago. Later, when a possibility to purchase a land plot adjacent to the already planned project appeared, we decided to add another small building to the multi-apartment complex of 'Jomanto parkas' – the issue of the construction permit for this part of the project is still pending, ' says Rūta Grucienė, Residential Projects Director at Galio Group.
The residential project 'Jomanto parkas' will consist of five multi-apartment buildings with 236 apartments of 1-5 rooms, 27-99 sq m area. In some buildings, 6 commercial premises are designed on the first floors for service companies. Between the residential buildings, the closed yard will be formed with green areas, playgrounds for children and teenagers, rest zone for elderly people, 16 above-ground places for parking of cars and underground car parking facilities of 226 places.
'Jomanto parkas' will be developed in three stages. Works of the first stage have already begun – it is planned to construct 106 apartments in two buildings of A+ energy class and the underground car parking facilities for the whole complex. The completion of the first phase of construction is expected in summer next year. Apartment prices at this project stage range from EUR 1,721 per 1 sq. m.
R. Grucienė says that the interest of residents in the apartments in 'Jomanto parkas' is encouraging – 45 % of the apartments of the first stage were already sold.
'The assumption that people, who already live in Baltupiai and wish to remain in this district, but are looking for opportunities to move to a new, efficient and high-quality dwelling, will want to acquire apartments here, was justified. Besides, our project is developed in the neighbourhood of the large Jomantas Park covering 37 ha area. This is an advantage for people who want to be close to the nature while at the same time living in the part of the city with well-developed social and transport infrastructure. We have noticed that during the pandemic, the factor of closeness to the nature has become more important in choosing a dwelling,' says R. Grucienė.
Baltupiai is of the most densely occupied sleeping districts, so the development of new projects here is relatively sluggish and the choice of new housing is small: including the first stage of 'Jomanto parkas', the supply of unsold new apartments in Baltupiai at the end of the previous year was about 210 apartments.