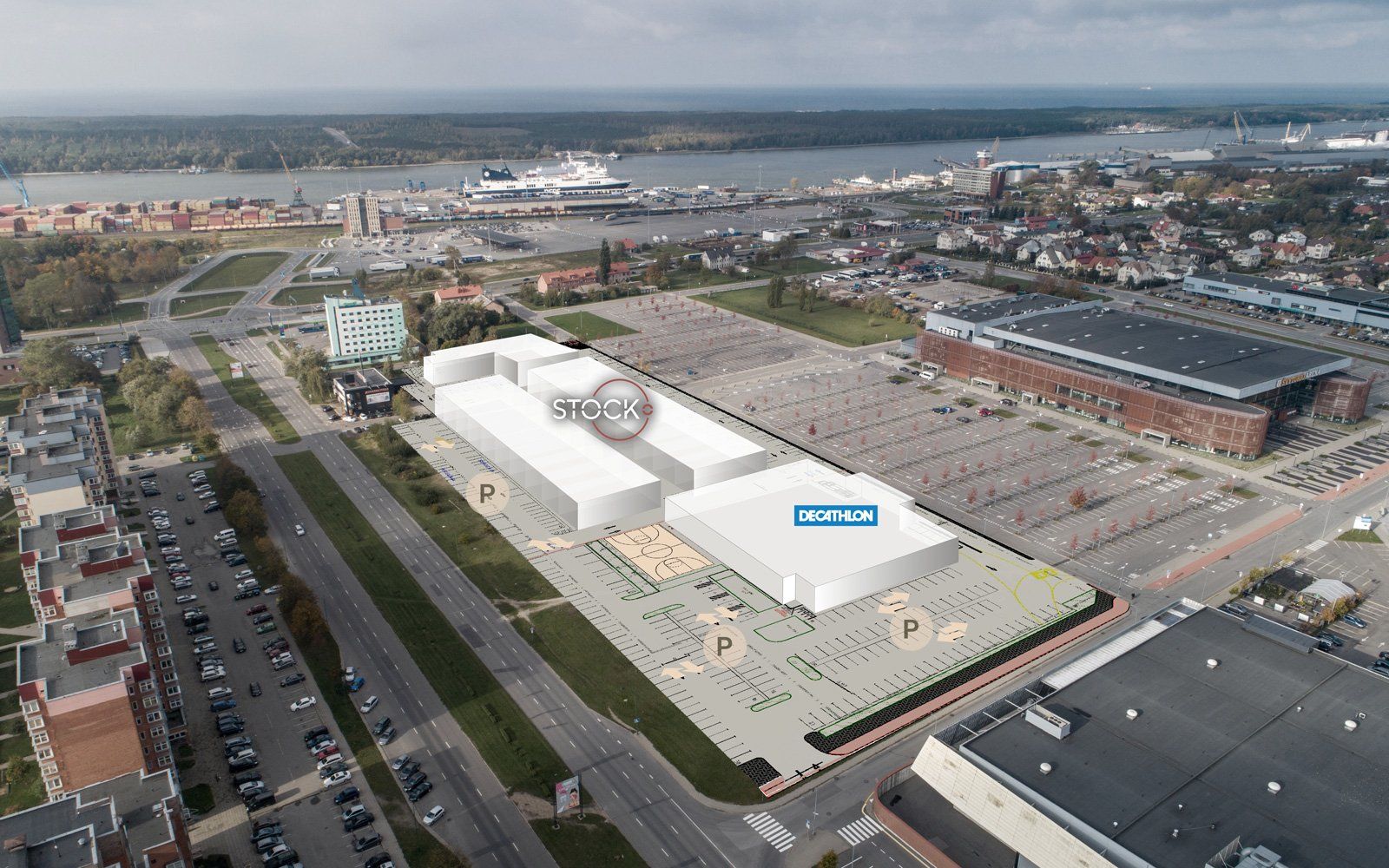 The Lithuanian real estate developer Galio Group and the French sports retailer Decathlon have signed a rental agreement for premises in Klaipėda with construction of the store scheduled to begin next year.
The new Decathlon sports store, which will occupy over 2,800 square meters and will boast A+ energy efficiency rating, will be built at Baltijos pr. 26A in Klaipėda. Construction of the unit will commence next year and its completion is planned for 2022. Galio Group will be investing around 3 million euro into developing this project.
"It will be a standalone building on a 2.65 hectare plot of land, owned by Galio Group. The unit will be developed according to the requirements of Decathlon and the project's location will ensure easy transportation as well as the store's visibility," says Aurimas Martinkėnas, Director of Commercial Projects at Galio Group. "This is a very important contract to us – it signifies the confidence a global retail chain like Decathlon have in us as developers. It is also a sign of confidence in Klaipėda's retail market as well as the retail market of Lithuania."
Decathlon is a French capital manufacturer and retailer of sports goods, which manages around 40 sports brands, sold exclusively in the chain's stores. Decathlon's global retail network is comprised of 1,600 stores. Its first store in Lithuania opened two years ago in Vilnius so the new shop in Klaipėda will be Decathlon's second outlet in the country.
A new concept for small companies
Close to the plot allocated to Decathlon on Baltijos pr. 26A in Klaipėda, Galio Group will also be developing the so-called stock-office commercial building complex (STOCK-O). This complex will feature a number of compact multi-functional buildings – from 214 to 700 square metres in size – where small and medium sized enterprises will be able to combine their office, showroom and retail premises with warehousing and production facilities.
"We have created a new concept for the territory, which would meet the current needs of business. Multi-functional commercial buildings, the so-called stock offices, can be used in a number of ways – as office buildings and e-retail pick-up points, production facilities, warehouses or showrooms. This concept is very convenient for small businesses and while it is popular abroad, it remains quite novel in Lithuania," A. Martinkėnas says.
The STOCK-O business complex will be comprised of 26 commercial buildings and a car parking lot providing around 400 spaces. The project will be implemented in three stages and construction work is due to begin in the second half of 2021.