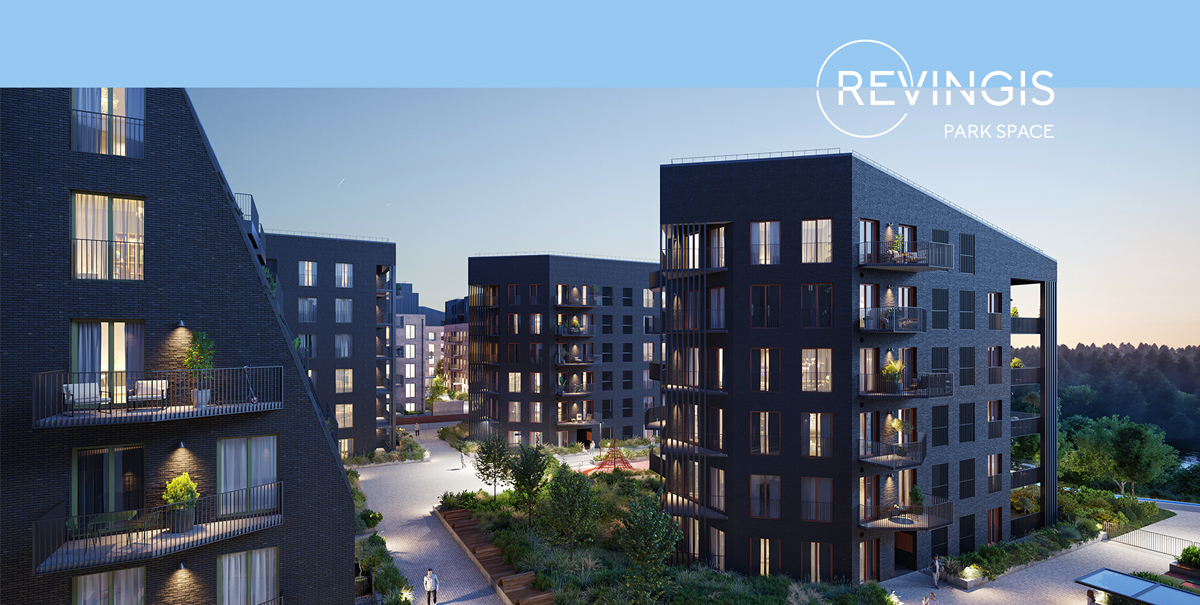 Galio Group, the real estate developer, is starting construction of the second block "Park Space" of the largest multi-apartment buildings' project "reVingis" developed by it. Phase 2 will see 155 apartments of various sizes and layouts and 7 premises for other uses built near Vingis Park in Vilniusin the first quarter of 2025.
Investments in Phase 2 of "reVingis" – the "Park Space" block will amount to around EUR 38 million (incl. VAT). Galio Group has signed the general contract with the company Agentus for this construction phase.
"Phase 1 "River Space" construction operations are well underway, with completion scheduled for the first quarter of 2024. Most of 154 premises in this phase are already reserved. We always receive exceptional interest from buyers in the project "reVingis"; therefore, having exhausted the stock of unsold housing both in the primary market of Vilnius apartments and in our portfolio, we are launching a new phase of "Park Space" under this project. We focus our attention and resources on "reVingis", the largest residential project we are developing," says Nerijus Maknevičius, CEO of Galio Group.
The "Park Space" block was designed by Aketuri Architects and Viltekta and will consist of a six-block multi-apartment building with 155 flats, 7 premises for other use, and a two-level underground car park with charging points for electric cars and bicycle storage facilities.
"It's a block of "reVingis", for which more expensive materials, such as facade clinker work and wooden windows, are used. Apartments on upper floors will have very high ceilings, and the view from the windows of many apartments will be to the Neris River or Vingis Park," says N. Maknevičius.
Having signed the general contract with Agentus, the reservations of apartments started.
"The company Agentus has been working and growing steadily in the construction market for 15 years. We are a strong team that has completed many projects across Lithuania – we have experience in building industrial and high-end residential buildings for both Lithuanian and foreign investors. Galio Group's decision to entrust us with the implementation of their project and the opportunity to work together to create one of the most beautiful multi-apartment blocks in Lithuania is the recognition of our work," – says Saulius Jonaitis, CEO of Agentus.
The project "reVINGIS" is being developed in the vicinity of Vingis Park, next to the picturesque slope of the Neris River, and will consist of 4 blocks of multi-apartment buildings, 14 residential units and around 600 residential and other premises. Instead of the former industrial area, a modern living space with its own infrastructure for easy mobility and quality recreation is being created. In the western part of the site, parallel to the slope of the Neris River, a recreational public space is being designed, with plans to build pedestrian and cycle paths that will connect into the single system of paths of Vingis Park and of the city.