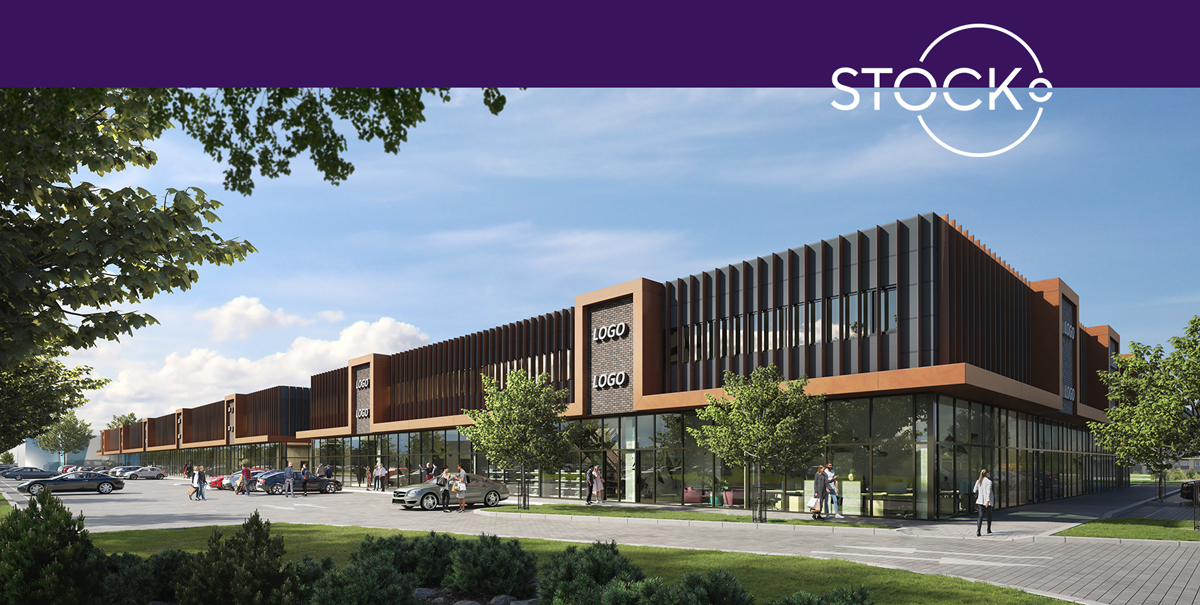 LEMONA electronics, one of the largest companies of electronics solutions, goods and components in the Baltic States, is vacating its old premises in Klaipėda. LEMONA electronics is moving its physical store and the wholesale division serving the region of Klaipėda to the so-called "stock-office" commercial buildings complex "STOCK-O". The modern commercial premises will allow for more efficient management of energy costs, implementation of interactive solutions and better exploitation of the potential of Klaipėda retail market.
UAB Lemona operating the chain of electronics stores in Lithuania and the Baltic States is currently based in Klaipėda in an old building at Birutės g. 2. Andrius Zareckis, Retail Sales Manager of LEMONA electronics, says that the market of commercial premises in Klaipėda is not the same as in Kaunas and Vilnius – the port city has a very limited supply of premises that meet the company's requirements in terms of location, convenience and concept.
"In general, Klaipėda is quite a big commercial market. Klaipėda branch of LEMONA electronics has one of the highest growth rates yoy and a huge growth potential by improving customer experience, introducing interactive electronics solutions and product display solutions. In this respect, the old premises were probably the most limiting factor. Therefore, when the new "STOCK-O" concept emerged on the market, we started to consider it very seriously right away, and in the middle of next month we will be moving the wholesale department to the new premises. We plan to open physical sales to retail customers in the new premises in mid-January," says Mr Zareckis.
"STOCK-O" is being developed by GALIO GROUP, a real estate development company, and is situated in close proximity to the recently built Decathlon store at Baltijos Ave. 26A. It is a complex of multifunctional commercial buildings, where companies can combine office space with warehousing, commercial or production facilities. The first phase of "STOCK-O" is currently being finalised, with 11 property units of modern commercial stock-office space of 300–375 m2 each, totalling almost 4,000 m2, to be built this year.
Investing in better customer experience
"STOCK-O" will house a physical LEMONA electronics store, a pick-up point for goods ordered via the e-commerce channel lemona.lt, and a wholesale department servicing wholesale customers in Klaipėda region.
The movement of Klaipėda store to the new premises is one of the many objectives of the company's long-term strategy – with the company's rapid growth and expansion, as well as changing consumer needs, LEMONA electronics is investing heavily in a seamless Omnichannel consumer experience.
According to A. Zareckis, one of the main reasons for moving to "STOCK-O" is the advantages of the location for customers – convenient access, plenty of parking spaces, as well as the abundance of other similar retailers and service providers in one place, which will allow the customers to save much time. For the company itself, the model of the new premises will allow for more efficient and interactive presentation of products and faster customer service.
"We are still considering how we will use the 6 m height of the store premises. This is undoubtedly an advantage, which we will try to exploit by providing the customer with more information about the products, electronics processes, and perhaps by showing examples of projects that have already been implemented in practice. High ceilings will also make the store look more spacious and cosier for visitors," says the Retail Manager of LEMONA electronics.
More efficient management of energy costs
The premises of LEMONA electronics were fitted out by "STOCK-O" complex developer GALIO GROUP according to the company's requirements, whereas the lighting solutions were designed by the company itself.
"In the new store, we will have more efficient lighting control solutions, which we designed ourselves, as this is one of strong commercial competences of LEMONA electronics. This will contribute to lower electricity costs, while the high energy efficiency class of the building will also be very important for the management of energy costs. Of course, it is a mission impossible to quantify the savings in absolute terms when utility prices are growing so sharply and unpredictably. However, it is already clear that when energy prices normalise, we will be able to save significant amounts of money through more efficient lighting management alone," says A. Zareckis, adding that the new commercial premises, with a larger and more comfortable space for employees, are also an important tool for motivating the employees.
The first phase of "STOCK-O" complex multifunctional commercial premises is nearing completion; more than half of the premises is already leased out and will be handed over to the first lessees in mid-November.
"STOCK-O" complex will comprise a total of more than 30 property units hosted in three commercial buildings of A+ energy efficiency class. The total area of "STOCK-O" complex is about 9,000 m2.