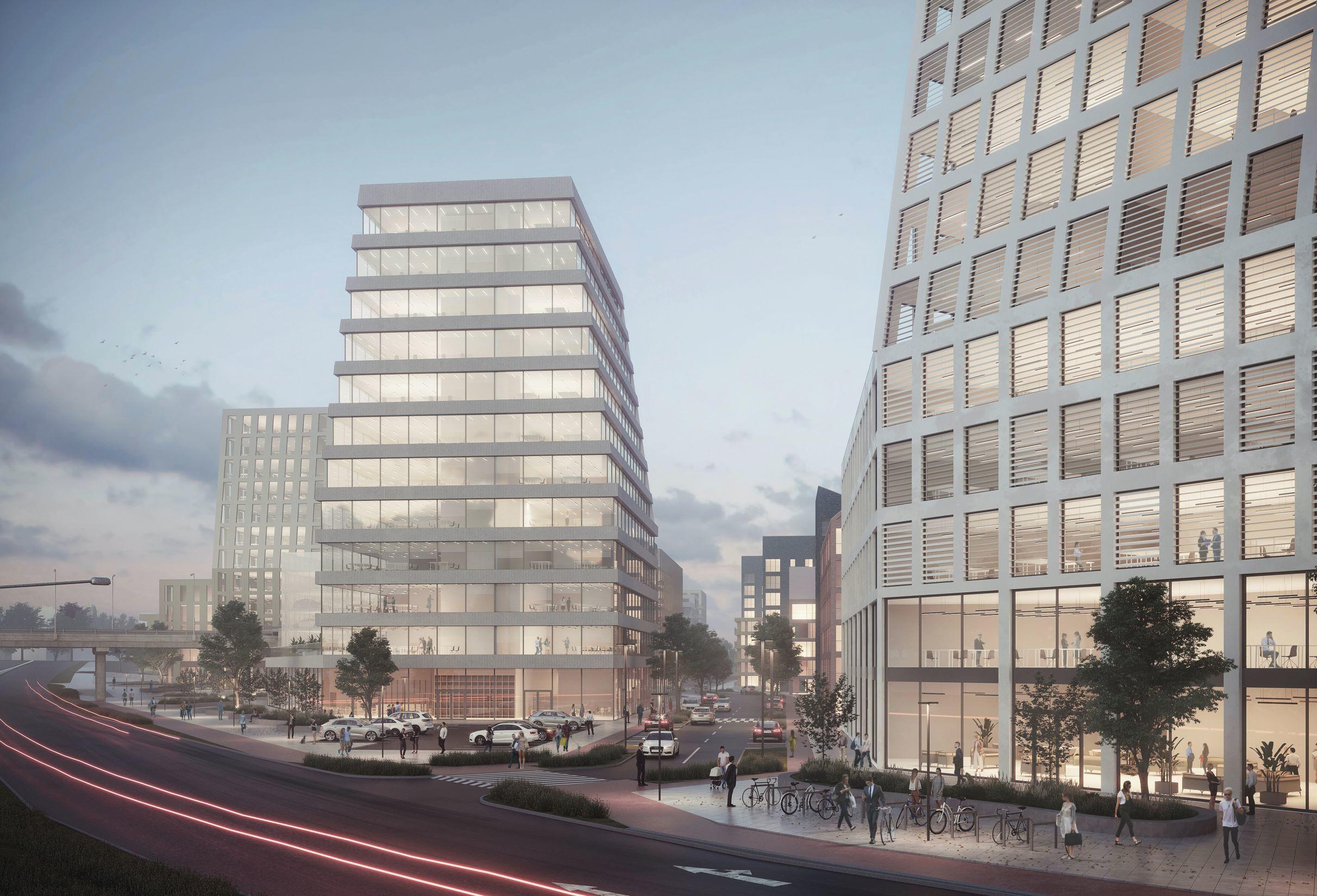 In the international design competition for the development vision of the historical Zunda parks territory in Riga, the jury recognized the proposal from SIA "RUUME arhitekti" and SIA "K FORMA" as the best from 14 submitted proposals. Their vision is to develop almost 8 hectares of large territory at Daugavgrīvas Street 31 as a modern multifunctional quarter of commercial and residential buildings, providing a well-maintained urban environment with convenient logistics and traffic management. Four more offers were highly evaluated and awarded with cash prizes.
 "The main challenge for the jury was to choose the best offer from 14 submitted works from 6 countries that would best reflect the vision of Zunda parks quarter, that is, to develop it as a popular and modern environment for the residents of Riga to live, work and spend their leisure time. It should be noted that the process of evaluation took more than three weeks, and it was not easy to decide in favour of one of the contestants as interesting and architecturally smart solutions were submitted. Many thanks to all the participants for their invested time and development of these unique visions," says Kaspars Beitiņš, representative of the competition's organizers and member of the Management Board at GALIO Development.
The submitted design projects were evaluated by a jury of 9 international industry experts. The jury was represented by architects and urban planners from Latvia, Lithuania, Great Britain and the Netherlands, and also representatives of the responsible institutions – Riga City Construction Board, Riga City Development Department, Riga City Architect's Office, as well as the competition organizer GALIO Group.
Based on jury evaluation, 5 design projects have received the highest evaluation within the competition:
Alliance SIA "RUUME arhitekti" and SIA "K FORMA"
Alliance "REM PRO" and "Aketuri Architektai"
Two third places were awarded
"Arrow Architects" (Copenhagen, Denmark)
Etienne Borgos of "Borgos Pieper Limited" (Barcelona, Spain)
SIA "MARK arhitekti" in collaboration with SIA "ALPS ainavu darbnīca" and SIA "IE.LA Inženieri".
Considering that the territory is located in an urban area where the landscape is highly valued and its development will change the existing urban environment of Pārdaugava – creating new perspectives of views and supplementing the silhouette of the left bank of the Daugava – the jury has paid particular attention to the harmonization of the landscape. Great emphasis is also placed on the creation of a high-quality urban environment and the availability of infrastructure, including a well-organized network of pedestrian and bicycle paths, optimal traffic flow, as well as publicly accessible relaxation areas and access to the canal bank with a waterfront suitable for recreation.
Zunda parks territory development and the project is planned to be implemented in several phases. The final proposal will be selected after a second round of the consultations within the next few months. The first phase of construction works is planned to start in 2022. The total investment in the project realisation will reach 100 million euros.
 About the competition
The aim of the open sketch design competition was to obtain high-quality, architecturally elaborate and economically justified solutions for the spatial development vision and the intent of construction of new buildings as part of Stage One development.
The total prize fund of the competition was EUR 42 000.
All the designs were submitted from 10th July – 12th October 2020
The full competition regulations can be found here https://zundaparks.metukonkurss.lv/