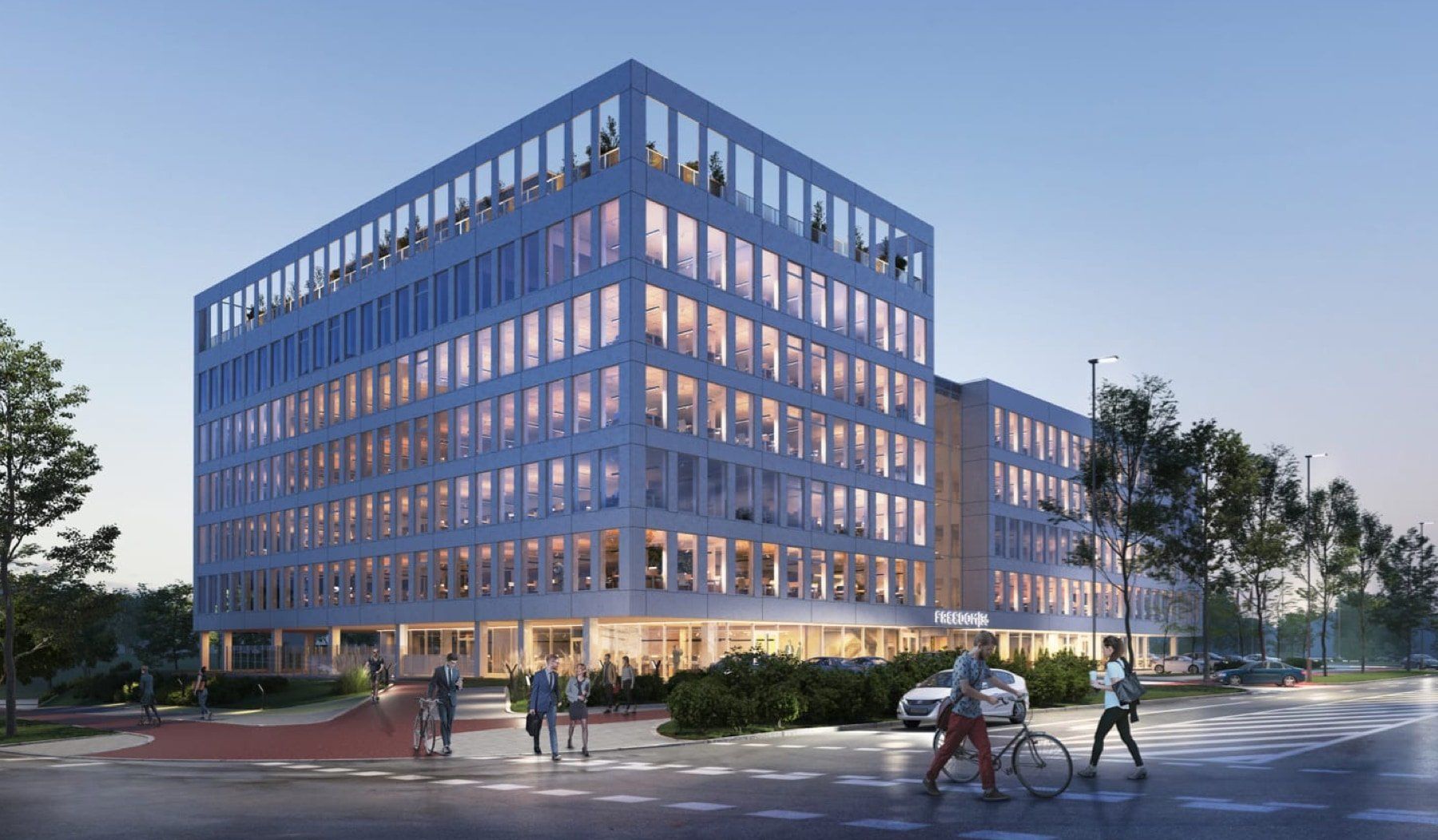 The real estate development company M.M.M. projektai start construction operations of Class B+ business centre 'Freedom 36' in Laisvės Av., Vilnius. This office building will offer modern business premises of 14 000 m2 to the market; project investments will reach about EUR 30 million.
'This week we obtained the construction permit and are starting the work. Laisvės Avenue is one of the key transport arteries of Vilnius promising good visibility for the business centre and traffic lines connecting it with the central part of the city and sleeping districts. Such location is important for businesses that need not a large office downtown, but modern and decent quality quarters with easy access for employees and customers', – says Aurimas Martinkėnas, the Commercial Projects Director of M.M.M. projektai.
The business centre 'Freedom 36' is being constructed in line with the international standard of sustainable buildings BREEAM and is eligible to the issue of BREEAM 'New Construction Very Good' certificate. This building will belong to the energy Class A+ and solar batteries installed on the roof of the business centre will produce about 10% of the annual electricity demand. The underground car park will provide 360 places for cars, points for charging of electromobiles, a bicycle parking facility, and shower facilities and changing rooms for bicyclists.
Before starting constructions, the premises in this business centre were rented by the chain of dining restaurants 'iLunch' specialising in midday meals for office employees.
With the start of this construction we also begin more active negotiations with potential tenants. Now we can offer solutions for both large businesses and smaller enterprises looking for an office of several hundred square metres floor area', – says A. Martinkėnas.
Investments in the business centre 'Freedom 36' will total about EUR 30 million. Completion of its construction is expected in the third quarter of the next year.