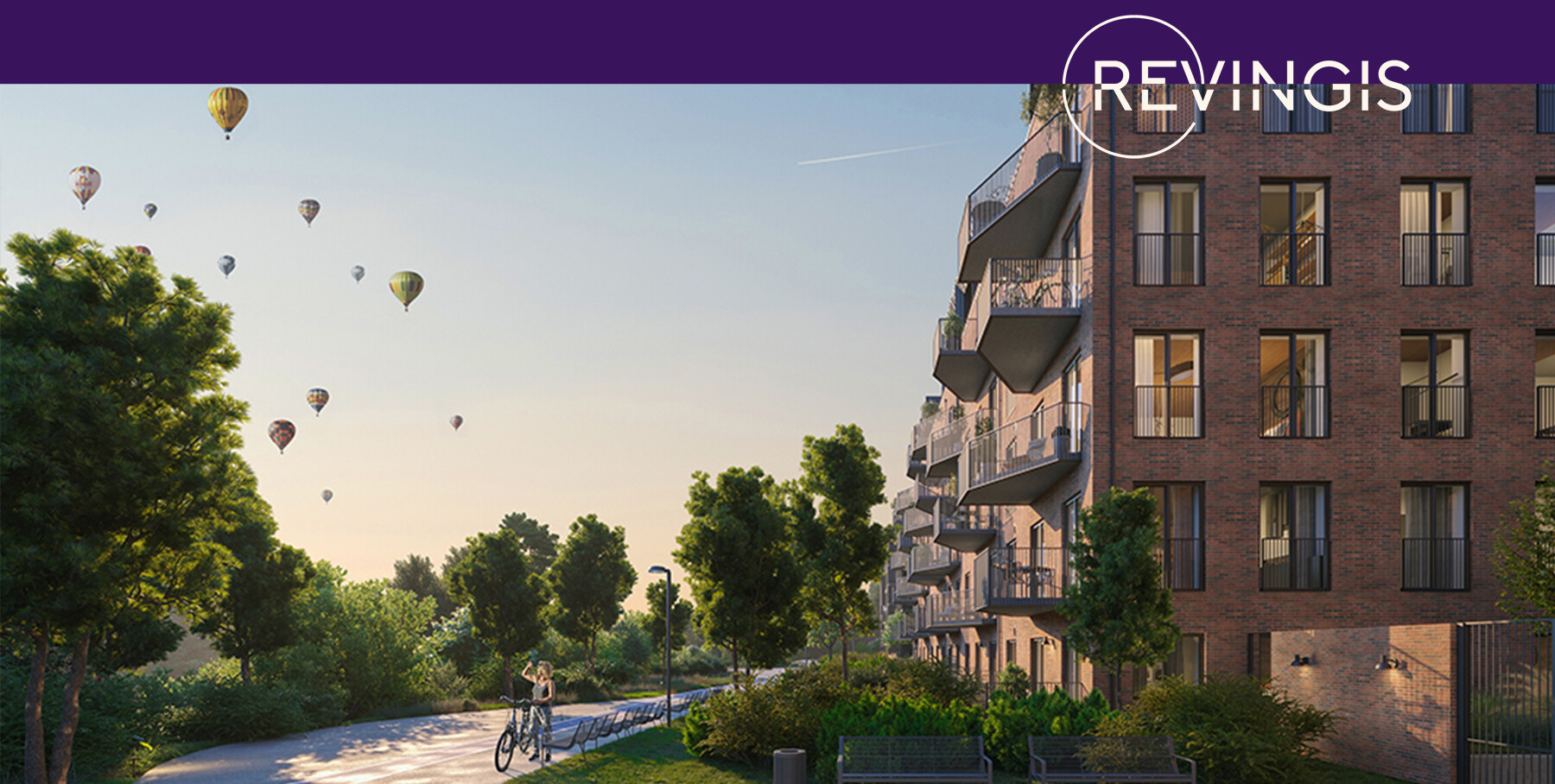 We have concluded a transaction with AB Panevėžio statybos trestas (PST) for construction of one of the blocks of residential houses "reVINGIS" in Vilnius, Geležinio Vilko g. 2. The total value of the contract exceeds EUR 16 million (incl. VAT). Construction operations of the block will begin when the construction permit is obtained (planned by end-2021) and its end is scheduled for the second half of 2023. The total area of the facility will be 15 thousand sq m.
"We welcome the trust shown by Galio Group and the first contract with this RE developer. We hope that this cooperation will create a solid foundation for continuing to work together successfully in the future," says Justas Jasiūnas, Board Chairman of PST.
In the block "River Spece" designed by Aketuri architektai and Viltekta, 4 houses with 146 apartments and 7 other purpose premises on the first floors will be built. Underground floor is planned to be installed under the block with places for parking, charging electric cars, bicycle storage, and technical facilities.
"Increasingly more projects planned by Galio Group are approaching the implementation stage, so we are expanding the range of partners responsible for the construction process. Partners become part of our team, together we will have to deal with many challenges every day, so we choose them carefully. PST is an experienced, reliable general contractor who is able to manage projects of all sizes and complexity – this is the kind of the team member we were looking for to implement the conversion for the project "reVINGIS", – says Aisvidas Sriebalius, CEO of Galio Group.
"reVINGIS" is developed on the picturesque slope of the Neris, in the neighbourhood of "Vingis" – the largest park in the capital city, with 4 blocks of flats comprising 14 residential houses and about 650 apartments. The former industrial territory here will be replaced by a modern living space with its own infrastructure adapted for convenient movement and quality leisure. In the western part of the parcel, where the complex of apartment buildings and administrative buildings will emerge, the recreational public space is also being designed in parallel to the Neris slope, and it is planned to build pedestrian and bicycle paths that will merge into a common system of "Vingis" Park and urban paths.
PST is one of the largest construction companies in Lithuania. The group currently employs more than 1,000 people and is one of the largest taxpayers in the country's construction sector. The consolidated sales revenue of PST group was EUR 74.9 million last year.