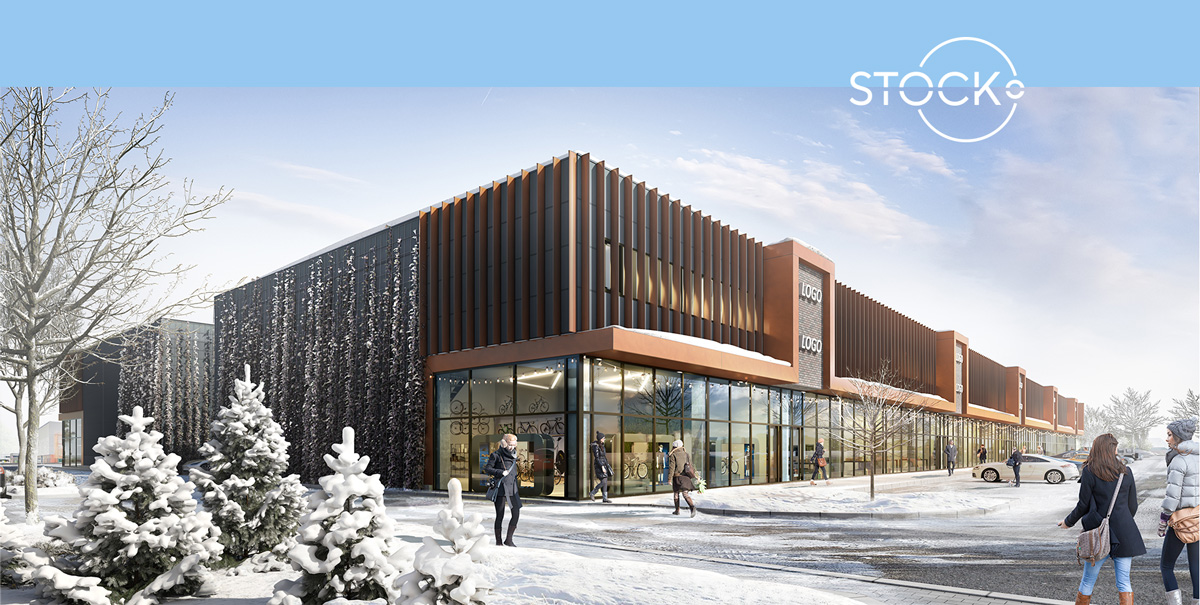 The real estate development company Galio Group has received a construction permit for the STOCK-O stock-office commercial building complex STOCK-O being developed in Klaipėda, where the construction work will begin soon.
Galio Group will develop the STOCK-O stock-office commercial building complex in Klaipėda, at the site at 26A Baltijos pr., next to the Decathlon store that is currently under construction. This project is a relatively new concept in Lithuania, consisting of a complex of multifunctional commercial buildings that will allow small and medium-sized enterprises to combine office space with storage, trade, or production premises.
"The multifunctional commercial premises will measure 65-375 sq. m. The stock-offices, which we call semi-detached business buildings, can be used as offices and e-shop outlets, as well as production premises, a warehouse, or an exhibition hall. The interior of the two-storey premises is adapted to business needs, with a concept that is very convenient for small businesses, as it allows all their activities to be concentrated in one place. It also provides modern, energy-efficient workspaces that are convenient for both employees and customers," said Aurimas Martinkėnas, Chief Design and Construction Officer at Galio Group.
The STOCK-O complex will consist of over 31 units connected in three A ++ energy efficiency class commercial buildings. The total area of the STOCK-O complex will be 9,500 sq. m and the construction will be implemented in three stages.
"A competition is currently underway to select the general contractor. Once that's done, we will know the exact amount of the total investment. We are planning to select partners in the first quarter of this year, then start the work and hand over the new premises to 11 tenants within 2022. We have already signed lease agreements for some of the premises," A. Martinkėnas explained.
The STOCK-O project in Klaipėda is being implemented next to Decathlon, the French sports equipment chain store that is now under construction. Galio Group launched the construction of the almost 2.9 thousand sq. m Decathlon store in October 2021, and it is expected to be completed in the second quarter of this year.