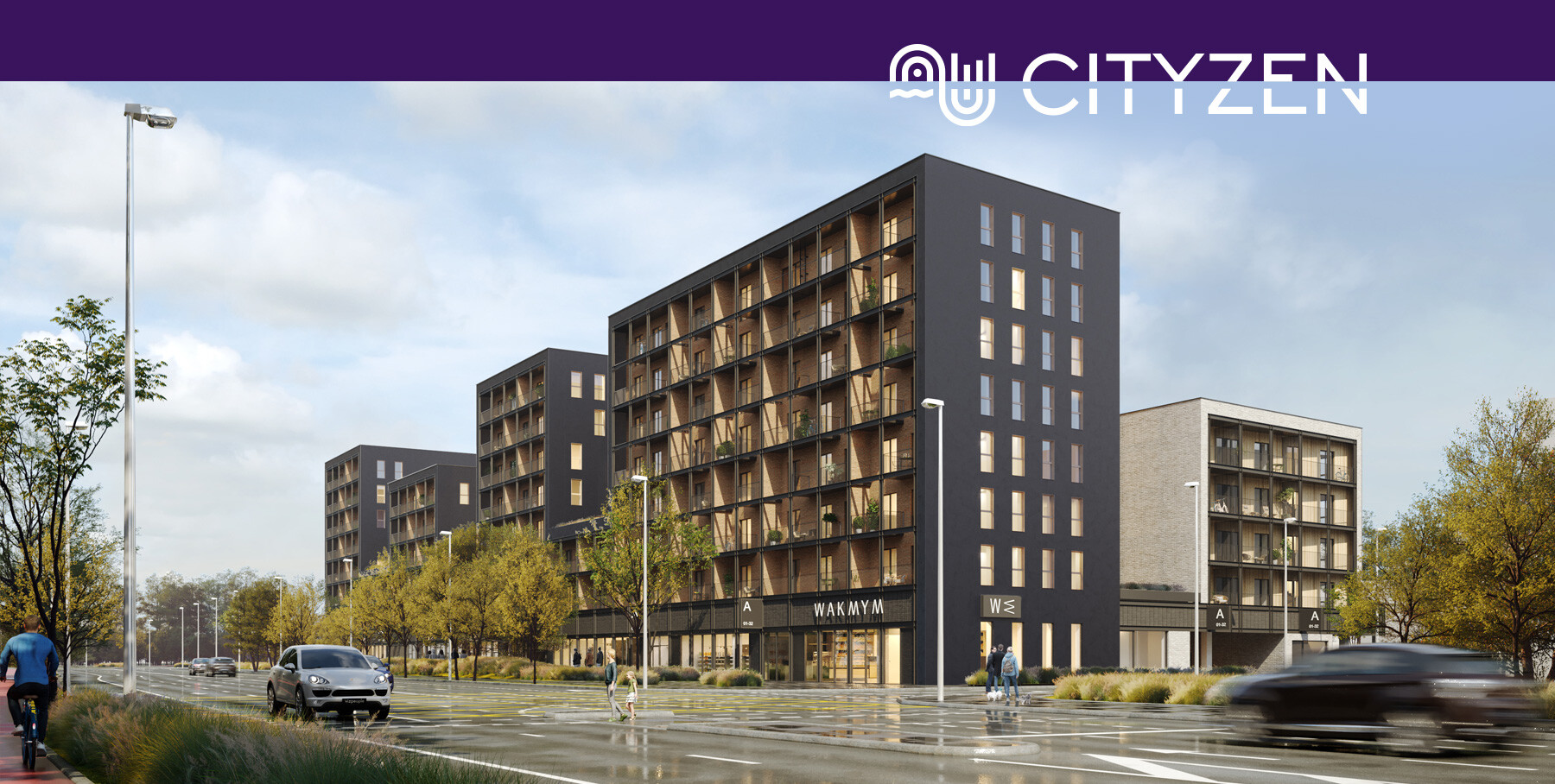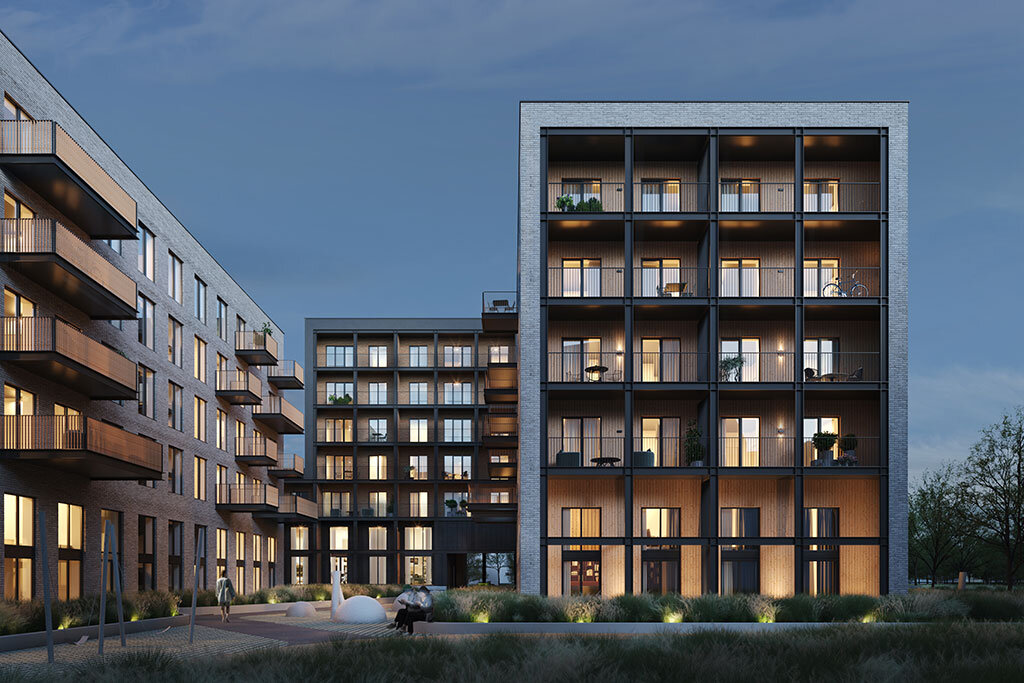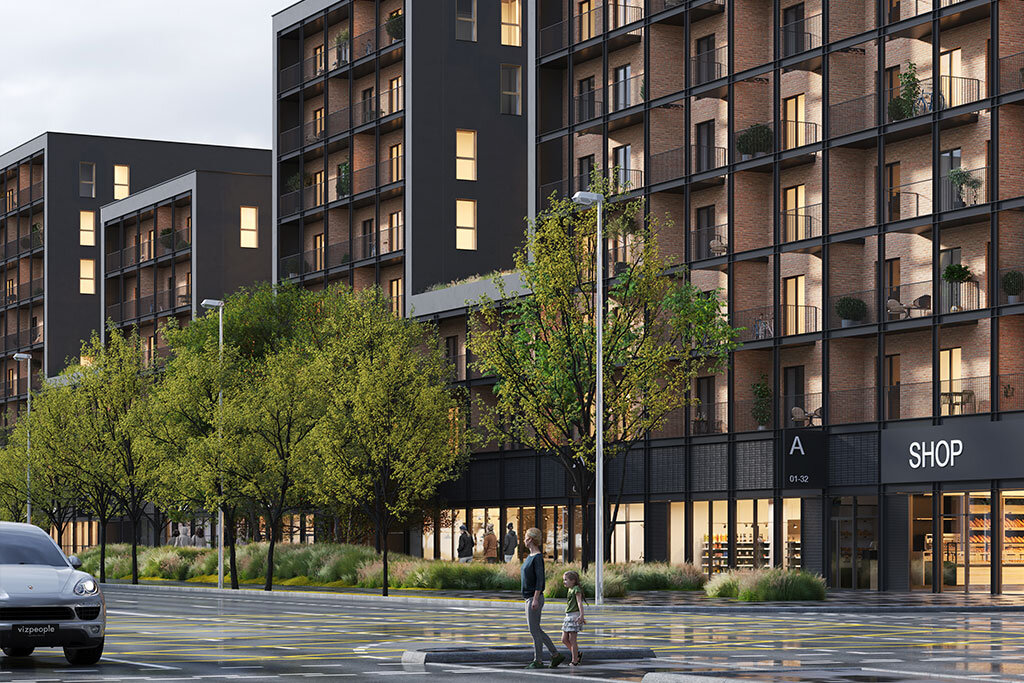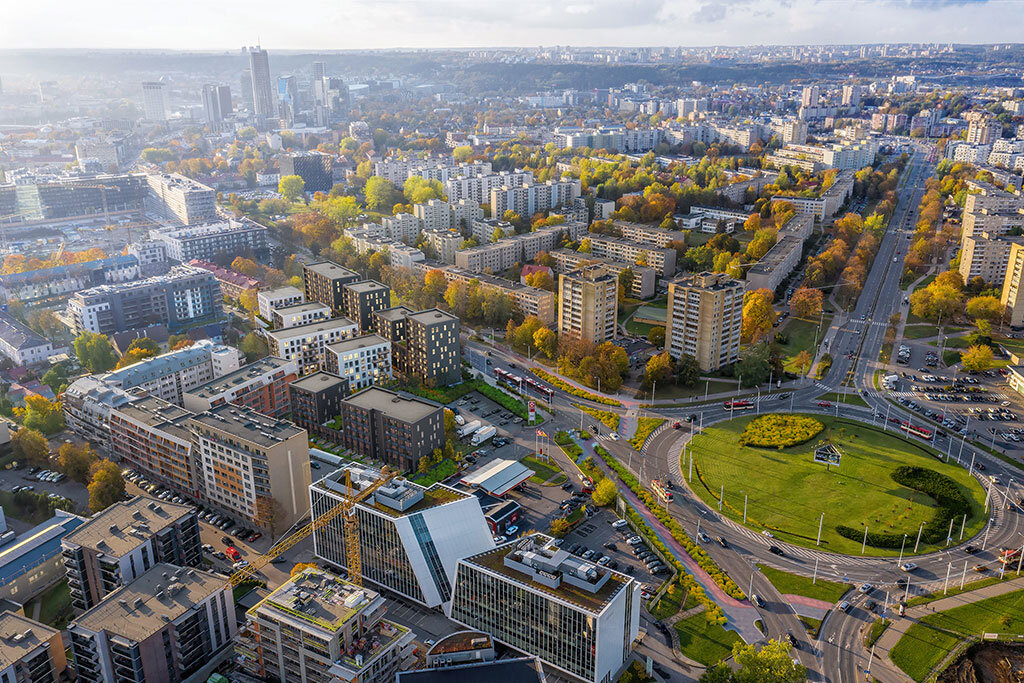 A new apartment complex is to start on Šeimyniškių str. (Vilnius) in the autumn of this year. A two-stage "CityZen" project will provide 302 apartments and about 2,000 sq. m of commercial premises on the ground floors of the buildings. Investment in the construction of buildings showing energy efficiency class A ++ will reach 30 million euro.  
The "CityZen" multi-apartment complex will consist of 6 residential buildings with underground car parking and service and commercial premises on the ground floors. In order to ensure the perimeter building development recommended by the Vilnius City Municipality, buildings designed along Šeimyniškių str. are to be 6-8-story houses and those in the inner part of the territory are to be 5-story houses.  
"In designing this apartment complex, we and our partner architects cooperated very closely with the Vilnius City Municipality. We all had a common goal to create a city that is pleasant and functional both now and for future generations. We paid special attention not only to the type of building that would harmoniously fill this urbanized place of Vilnius but also to the facades that would temper the prevailing chaos of colors and textures. We invest in high-quality, nobly aging facade materials. We also had many discussions with the neighboring communities and took into account their wishes to install convenient passages through the "CityZen" complex to access Šeimyniškių str.", says Rūta Grucienė, Housing Director at "Galio Group".  
The project developed by "Aketuri Architektai" and "Viltekta" will provide apartments ranging from 25 sq. m to 102 sq. m. There will also be 20 non-standard two-story dwellings with individual British-style backyard patios; these will be significantly higher dwellings (about 5 m). All apartments are designed with balconies or decking. The inner part of the complex will have planted recreation and leisure areas. Commercial and service premises will be installed on the ground floor of the buildings facing Šeimyniškių str. There will be additional spaces provided next to the buildings suitable for outdoor café or restaurant terraces or public recreation areas.  
"The "CityZen" project will become a home space in a very dynamic part of Vilnius; it is close to the Neris embankment, the central business quarter, the Old Town, and has the well-developed transport, social and educational infrastructure around it. The location can meet diverse needs of active citizens, and our idea for the CityZen project was to make it fit the location in terms of functionality and convenience, add value and architectural coherence, and create a cozy home space for future residents", says Grucienė.  
The start of the two-stage construction project is planned for the autumn of this year after a building permit for this project is obtained.
We are currently implementing the following residential projects in Vilnius: "Žvėryno Parkas" (in Žvėrynas), "Namai- Kintai'' (in Šnipiškės), and "Jomanto Parkas" (in Baltupiai). In addition to the "CityZen" project, we also plan to start the development of the "reVINGIS" project near Vingis Park, "Mosso" in Burbiškės, and "Bokšto XXI A" in the Old Town this year.